We are Grant Thornton
Grant Thornton is a leading business adviser that helps dynamic organisations to unlock their potential for growth. Our brand is respected globally, as one of the major global accounting organisations recognised by capital markets, regulators and international standards setting bodies.
Over the last three years we are the fastest growing large accounting organisation and we are constantly evolving and developing alongside our clients'.
Global scale and agility
As a global organisation of member firms with 56,000 people in more than 140 countries, we have the scale to meet your changing needs, but with the insight and agility that helps you to stay one step ahead.
Privately owned, publicly listed and public sector clients come to us for our technical skills and industry capabilities but also for our different way of working. Our partners and teams invest the time to truly understand your business, giving real insight and a fresh perspective to keep you moving.
Whether a business has domestic or international aspirations, Grant Thornton can help you to unlock your potential for growth.
Grant Thornton St Lucia
Grant Thornton St Lucia, together with Grant Thornton Antigua, covers all eight countries that comprise the Organisation of Eastern Caribbean States (OECS). We joined the Grant Thornton global organisation in July 2013 and we serve the four English-speaking Windward Island countries of Dominica, St Lucia, St Vincent & the Grenadines and Grenada.
We are the leading firm in St. Lucia, known for providing high quality audit services, business and tax advice. Our office is ideally located at Pointe Seraphine, just outside the capital city of Castries. We serve clients that are active in different industries, such as hospitality, financial services, utilities and retail.
The key element of our success is our deep local knowledge and the quality of our staff. Our professionals have significant expertise in each of their chosen fields and industries.
Awards
Grant Thornton is an award-winning globally recognised professional services network. Here are some of our awards: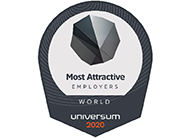 Universum Most Attractive Employers 2020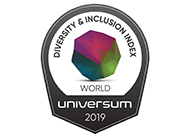 Universum Top 50 Employer for Diversity & Inclusion 2019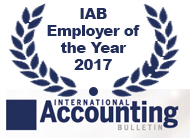 IAB Employer of the year 2017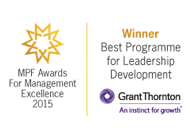 Best Programme for Leadership Development in 2015